November 9 & 10 - Cross Pein Hammer: Blacksmithing Intensive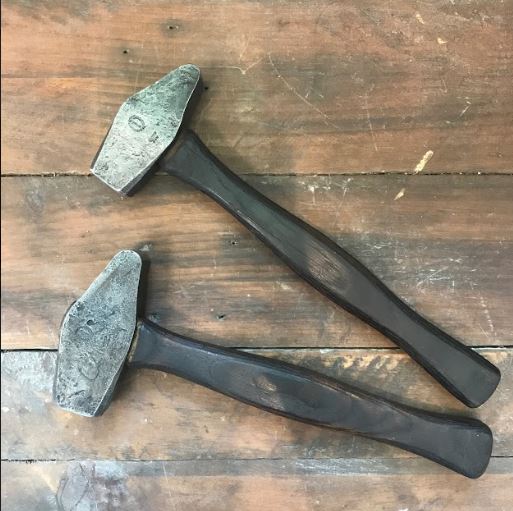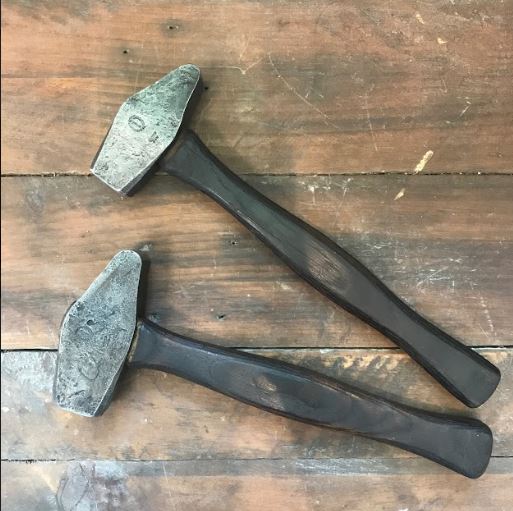 November 9 & 10 - Cross Pein Hammer: Blacksmithing Intensive
November 9 & 10 - 10:30 AM - 8:30 PM
The Hammer class will have you moving and shaping serious steel! You will choose between a 2lb or 3lb cross pein hammer design and learn how to punch, drift, and shape your hammer head from raw stock steel. You will finish this two-day class by learning to heat treat, dress, and haft your hammer.
PREREQUISITES: We highly recommend having taken Blacksmithing 100s (or four Introduction to Blacksmithing/Bladesmithing classes) and one Introduction to Knife Grinding class
Please arrive for your class at least thirty minutes before the scheduled start time. Wear non flammable (high cotton content) long sleeved shirt and long pants and closed toe shoes. Bring plenty of water and be sure to eat a hearty meal before class. We will have a 1 ½ hour lunch break each day. Lunch is not provided. Please bring a lunch from home or plan to eat at one of the many local restaurants near the shop.